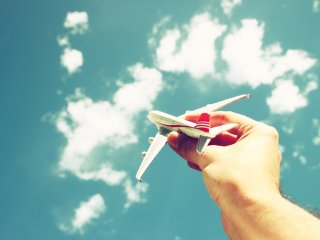 Description
Objectives
Outline
Materials
System Requirements
Watch a Demo
A professional travel agent must match the traveler with the right destination and services this course helps you learn how to do that exact thing. Travel Agent Geography approaches geography from the travel industry perspective and is designed not just for travel agents but for all travel professionals. Among the highlights are detailed information on attractions, climate, lodging, and cultural patterns. Sample itineraries and profiles of typical visitors to each destination are also included in this course. 
Prerequisite(s): None
After completing this course, you should be able to:
Identify strategies for selling geographical destinations
Recall features of North and South American destinations and more
Identify features of European and Asian destinations and more
Recognize climate patterns, culture, and typical visitor types for destinations around the world
List the steps to start your own travel business
Travel Agent Geography Module 1
Geography and Tourism
Elements of Geography
The Influence of Tourism
Place and Space
The Opportunity
New England
Mid-Atlantic
South-Atlantic
Travel Agent Geography Module 2
Geography of the United States
East South Central
East North Central
West South Central
West North Central
Travel Agent Geography Module 3
United States and Canada
Mountain
Pacific
Canada
Canadian Territories
Travel Agent Geography Module 4
Geography of Mexico and Caribbean
Mexico and Central America
Greater Antilles
Lesser Antilles
Other Windward Islands
Travel Agent Geography Module 5
Geography of Caribbean and South America
Barbados
Trinidad and Tobago
The Atlantic Islands
The Andes Countries
Middle-Latitude South America
Brazil and the Guyanas
Travel Agent Geography Module 6
Geography of Europe
Western Europe
Northern Europe
Southern Europe
Central Europe and Balkan States
Travel Agent Geography Module 7
Geography of Russia and the Middle East
Russia and its Neighbors
The Central Asian Countries Created from the Former Soviet Union
Middle East
The Arabian Peninsula
Travel Agent Geography Module 8
Geography of Africa
North Africa
West Africa
East Africa
Southern Africa
Travel Agent Geography Module 9
Geography of Africa and Asia
Central and Interior Africa
East Asia
South Asia
Southeast Asia
Travel Agent Geography Module 10
Geography of Asia, Australia, New Zealand and the Islands of South Pacific
Indochina-Vietnam, Cambodia, and Laos
Polynesia
Melanesia, Micronesia, and Other Pacific Islands
New Zealand and Australia
Travel Agent Geography Module 11
Start a Travel Business
The Travel Agent's World
Travel Business Risks
Home-based Travel Agents
Defining Your Market
Choosing Your Clients
Research Your Market
Sizing Up the Competition
Laying Your Foundation
Start Up Costs
Travel Specific Software
Price Your Time & Package
All About Tours & Cruises
The Adventure Travel
Senior Travel
Advertising & Promotion
Controlling Your Finances
**Outlines are subject to change, as courses and materials are updated.**
Ed4Career is committed to being both environmentally conscious and making it easier for you to study! We're making your education mobile! All of our textbooks are now provided as eTextbooks. You can access them on your laptop, tablet, or mobile device and can study anytime, anywhere.
The move away from physical books to eTextbooks means you get the latest, most up-to-date version available. This also makes your training more accessible, so you can study anywhere you have your phone or tablet. The best part is that all materials are included in your training cost so there are NO extra fees for books!
Internet Connection
Broadband or High-Speed - DSL, Cable, and Wireless Connections
*Dial-Up internet connections will result in a diminished online experience. Classroom pages may load slowly and viewing large audio and video files may not be possible.
Hardware Requirements
Processor - 2GHz Processor or Higher
Memory - 1 GB RAM Minimum Recommended
PC Software Requirements
Operating Systems - Windows 7 or higher
Microsoft Office 2013 or higher. Also, you could use a general Word Processing application to save and open Microsoft Office formats (.doc, .docx, .xls, .xlsx, .ppt, .pptx)
Internet Browsers - Google Chrome is highly recommended


Cookies MUST be enabled
Pop-ups MUST be allowed (Pop-up Blocker disabled)

The Kindle Reader App or VitalSource Bookshelf App are needed for many of our courses (No special equipment needed. This can be downloaded for FREE onto your computer.)
PowerPoint Viewer (if you do not have PowerPoint)
QuickTime, Windows Media Player &/or Real Player
MAC Software Requirements
Operating Systems - Mac OS x 10 or higher with Windows
Mac office programs or a Word Processing application to save and open Microsoft Office formats (.doc, .docx, .xls, .xlsx, .ppt, .pptx)
Internet Browsers- Google Chrome is highly recommended


Cookies MUST be enabled
Pop-ups MUST be allowed (Pop-up Blocker disabled)

The Kindle Reader App or VitalSource Bookshelf App are needed for many of our courses (No special equipment needed. This can be downloaded for FREE onto your computer.)
PowerPoint Viewer (if you do not have PowerPoint)
Adobe PDF Reader
Apple QuickTime Media Player