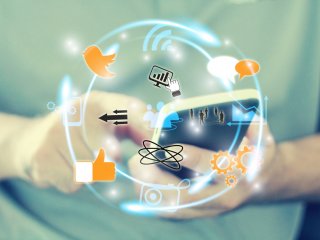 Description
Objectives
Outline
Materials
Certification
System Requirements
Watch a Demo
We offer you the most effective way to earn your CompTIA A+ certification. CompTIA A+ is the starting point for a career in IT. The exam covers maintenance of PCs, mobile devices, laptops, operating systems and printers. Two exams are necessary to be certified: exam 220-1101 and 220-1102.
CompTIA A+ 220-1101 covers the fundamentals of computer technology, installation and configuration of PCs, laptops, mobile devices and related hardware, and basic networking. CompTIA A+ 220-1102 covers the skills required to install and configure PC operating systems, security, as well as software troubleshooting.
This course includes access to a hands-on Practice-Lab which will allow candidates to have training in the practical application of the course concepts without having to buy any additional software and will prepare them for success on the certification exam.
Prerequisite(s): Students should have basic keyboarding and computer skills, and be comfortable navigating the internet.
By the end of this course, you will be able to:
Identify the basics of PC hardware, configuration, and wireless networks
Recall the steps for troubleshooting hardware, including mobile devices, printers, and networking
Recognize the steps for installing and configuring operating systems and software
List ways to work with network services and operational procedures
Identify security concepts and technologies
CompTIA A+ 220-1101 Module 1
PC Hardware
Motherboards, Processors, and Memory
Identifying Motherboard Components
Purposes of Processors
Memory Terms
Cooling Systems
Installing and Configuring Expansion Cards
Understanding Storage Devices
Understanding Power Supplies
CompTIA A+ 220-1101 Module 2
Peripherals, Cables, Connectors and Printers
Peripherals and Expansions
Installing and Configuring Expansion Cards
Connectors and Cables
Understanding Print Technologies and Imaging Processes
Installing and Sharing Networked Printers
Performing Printer Maintenance
CompTIA A+ 220-1101 Module 3
Networking Fundamentals and TCP/IP
Understanding Networking Principles
Identifying Common Network Hardware
Understanding TCP/IP
TCP/IP Structure
IPv4 Address Classes
Scopes and Reservations
Spam Management
IPv6 Addressing
CompTIA A+ 220-1101 Module 4
SOHO Networks, Virtualization and Cloud Computing
Wireless Networking Technologies
802.11 Networking Standards
Bluetooth Networking
Installing and Configuring SOHO Networks
Internal Networking Connections
Installing Network Infrastructure
Network Services
Virtualization
Cloud Computing
CompTIA A+ 220-1101 Module 5
Mobile Device Hardware, Connectivity and Application Support
Working with Laptop and Mobile Device Hardware
Laptops vs. Desktops
Disassembling and Reassembling Laptops
Mobile Connectivity
Cellular Networking Connectivity
Mobile Hotspots and Tethering
Wi-Fi Connectivity
Blue Connectivity
Mobile App Support
CompTIA A+ 220-1101 Module 6
Troubleshooting
Troubleshooting Best Practice Methodology
Motherboards
CPUs, RAM and Power Problems
Storage Drives and RAID Arrays
Video, Projector, Display Issues
Common Mobile Device Issues
Printer Problems
Networking Problems
Outline: A+ 220-1102
CompTIA A+ 220-1101 Module 7
Operating System Adminstration 
Understanding Operating Systems
Understanding Applications
Introduction to Windows 10
Windows Configuration
Windows Registry
Disk Management
CompTIA A+ 220-1101 Module 8
Windows, macOS and Linux
Installing and Upgrading Windows
Command-Line Tools
Networking in Windows
MacOS and Linux
Applications on macOS
Best Practices
Basic Linux Commands
CompTIA A+ 220-1101 Module 9
Security Concepts
Physical Security Concepts
Logical Security
Malware
Mitigating Software Threats
Social Engineering Attacks, Threats, and Vulnerabilities
Exploits and Vulnerabilities
Windows OS Security Settings
Web Browser
SOHO Network Wireless and Wired
Mobile Device Security
CompTIA A+ 220-1101 Module 10
Troubleshooting Operating Systems and Scripting
Troubleshooting Common Microsoft Windows OS Problems
Troubleshooting Security Issues
Best Practices for Malware Removal
Mobile OS Issues
Scripting
Remote Access
CompTIA A+ 220-1101 Module 11
Safety Concerns and Documentation 
Understanding Safety Procedures
Understanding Environmental Controls
Understanding Policies, Licensing, and Privacy
Documentation and Professionalism
Change Management Best Practices
Disaster Prevention and Recovery
Demonstrating Professionalism
**Outlines are subject to change, as courses and materials are updated.**
Ed4Career is committed to being both environmentally conscious and making it easier for you to study! We're making your education mobile! All of our textbooks are now provided as eTextbooks. You can access them on your laptop, tablet, or mobile device and can study anytime, anywhere.
The move away from physical books to eTextbooks means you get the latest, most up-to-date version available. This also makes your training more accessible, so you can study anywhere you have your phone or tablet. The best part is that all materials are included in your training cost so there are NO extra fees for books!
Upon successful completion of this course, students will be prepared to sit for the CompTIA A+ 220-1101 & 220-1102 certification exams.
Internet Connection
Broadband or High-Speed - DSL, Cable, and Wireless Connections
*Dial-Up internet connections will result in a diminished online experience. Classroom pages may load slowly and viewing large audio and video files may not be possible.
Hardware Requirements
Processor - 2GHz Processor or Higher
Memory - 1 GB RAM Minimum Recommended
PC Software Requirements
Operating Systems - Windows 7 or higher
Microsoft Office 2013 or higher. Also, you could use a general Word Processing application to save and open Microsoft Office formats (.doc, .docx, .xls, .xlsx, .ppt, .pptx)
Internet Browsers - Google Chrome is highly recommended


Cookies MUST be enabled
Pop-ups MUST be allowed (Pop-up Blocker disabled)

The Kindle Reader App or VitalSource Bookshelf App are needed for many of our courses (No special equipment needed. This can be downloaded for FREE onto your computer.)
PowerPoint Viewer (if you do not have PowerPoint)
QuickTime, Windows Media Player &/or Real Player
MAC Software Requirements
Operating Systems - Mac OS x 10 or higher with Windows
Mac office programs or a Word Processing application to save and open Microsoft Office formats (.doc, .docx, .xls, .xlsx, .ppt, .pptx)
Internet Browsers- Google Chrome is highly recommended


Cookies MUST be enabled
Pop-ups MUST be allowed (Pop-up Blocker disabled)

The Kindle Reader App or VitalSource Bookshelf App are needed for many of our courses (No special equipment needed. This can be downloaded for FREE onto your computer.)
PowerPoint Viewer (if you do not have PowerPoint)
Adobe PDF Reader
Apple QuickTime Media Player