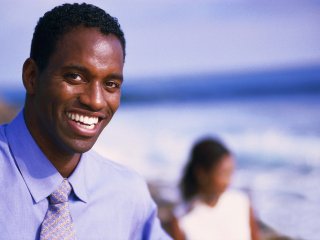 Course Type:
Instructor Led - 4 Weeks Long
Description
Objectives
Outline
Materials
System Requirements
The entrepreneurial spirit is alive and well world-wide.  This course is designed to provide both budding entrepreneurs and seasoned business owners the tools, knowledge and guidance needed to transform an idea from concept to cash.  In recent years, the United States has seen the highest rate of new business creation in over a decade, and many of these fledgling companies are being started by first-time entrepreneurs.  It takes more than drive and desire to achieve success; and with great effort also comes great challenge.  Our Swimming with Sharks course will help entrepreneurs assess their business idea and evaluate their entrepreneurial skills, ultimately turning a concept into a long-term successful business. 
After completing this course, you should be able to:
Recognize your strengths and weaknesses and how to build entrepreneurial skills
Recall how to find your market and understand how to identify the competition
Identify a list of items to consider before opening day
Define the basics of building the right team for your business
Into the Tank: Entrepreneurs Swim with Sharks Module 1
To Be Or Not To Be. . . An Entrepreneur
What do you think of when you hear the words small business?  You may imagine your favorite local restaurant or crafting store. However, small businesses employ around 60 million people a year and play a major role in the job market and the economy. In module 1, we will look at the type of small business you want to start and look at the time, energy, skills and training you may need to make it work!  We will also examine your strengths and weaknesses and look at how to improve upon what you can do to improve your entrepreneurial skills.   Also explored in module one is the differences in types of businesses, branding, cash flow, inventory, and product development.
Small Business 101
What's Your Entrepreneurial Quotient?
Identifying Strengths and Weaknesses
Getting Educated Traditional VS. DIY
Your Big Idea
Into the Tank: Entrepreneurs Swim with Sharks Module 2
Setting Up Shop. . . Money Matters!
During Module two, we will look at how to understand your target market.  Defining a market can make many first-time entrepreneurs uncomfortable, but after completing this module you will know how to find your market and understand how to identify the competition. Also included in Module two is discussion on how to choose the name for your business, build core values, and develop your business model. Module two looks at types of insurances to consider before opening your business.  Deciding upon accounting methods, tax preparation, and understanding financing is pertinent to running a successful company.  Some of the best ideas are never execute or only half executed due to the lack of financial planning.  Module two will culminate with how to finance your business and mater the pitch.
Finding Your Customers
Picking the Perfect Name
Getting Down to Business
Making it Official
Knowing Your Numbers
Into the Tank: Entrepreneurs Swim with Sharks Module 3
Open for Business
Running a business, especially during the first year, requires tremendous focus and energy.  Module three will take you through a checklist of items to consider before opening day. Included in this checklist is finding the right vendor.  Your vendors are a reflection of both you and your brand, so it's critical that you only work with the very best you can afford.  Another key item when opening your business is how you will connect to the outside-how will you market your product?  There are many ways to market, and this week, we will take a look at the types of marketing and how to decide which to use upon your start-up.  You many not think that you are a salesman-but every day the average person spends the majority of his day trying to sell one thing or another. Module three will look at how to sell in smarter, more effective ways. 
Up and Running
Choosing the Right Vendor
The Big Bad Launch
Mastering Marketing
Learning to Sell
Into the Tank: Entrepreneurs Swim with Sharks Module 4
Technology and Workplace Challenges
Hiring the wrong person can have a disastrous impact on your business.  Hiring the right member of your team can help you go to the next level.  In our final module we will look at the basics of building the right team for you.  You also need an appealing business culture in order to attract the right employees. This week, we will examine how to build and improve your culture as well as define types of leadership and determine which type you are most associated with.  As you build your culture and choose the right employees, your business may be ready to go to the next level.   Module four looks at franchising basics and how to decide if and when it is right for you.  Wrapping up this lesson is a question and answer session with the Sharks of "Shark Tank."  They will share tips and give advice for present and future entrepreneurs.
Building the Right Team
Creating Killer Culture
A New Generation of Leadership
Franchising Your Business
Swimming with Sharks: A Roundtable
Ed4Career is committed to being both environmentally conscious and making it easier for you to study! We're making your education mobile! All of our textbooks are now provided as eTextbooks. You can access them on your laptop, tablet, or mobile device and can study anytime, anywhere.
The move away from physical books to eTextbooks means you get the latest, most up-to-date version available. This also makes your training more accessible, so you can study anywhere you have your phone or tablet. The best part is that all materials are included in your training cost so there are NO extra fees for books!
Internet Connection
Broadband or High-Speed - DSL, Cable, and Wireless Connections
*Dial-Up internet connections will result in a diminished online experience. Classroom pages may load slowly and viewing large audio and video files may not be possible.
Hardware Requirements
Processor - 2GHz Processor or Higher
Memory - 1 GB RAM Minimum Recommended
PC Software Requirements
Operating Systems - Windows 7 or higher
Microsoft Office 2013 or higher. Also, you could use a general Word Processing application to save and open Microsoft Office formats (.doc, .docx, .xls, .xlsx, .ppt, .pptx)
Internet Browsers - Google Chrome is highly recommended


Cookies MUST be enabled
Pop-ups MUST be allowed (Pop-up Blocker disabled)

The Kindle Reader App or VitalSource Bookshelf App are needed for many of our courses (No special equipment needed. This can be downloaded for FREE onto your computer.)
PowerPoint Viewer (if you do not have PowerPoint)
QuickTime, Windows Media Player &/or Real Player
MAC Software Requirements
Operating Systems - Mac OS x 10 or higher with Windows
Mac office programs or a Word Processing application to save and open Microsoft Office formats (.doc, .docx, .xls, .xlsx, .ppt, .pptx)
Internet Browsers- Google Chrome is highly recommended


Cookies MUST be enabled
Pop-ups MUST be allowed (Pop-up Blocker disabled)

The Kindle Reader App or VitalSource Bookshelf App are needed for many of our courses (No special equipment needed. This can be downloaded for FREE onto your computer.)
PowerPoint Viewer (if you do not have PowerPoint)
Adobe PDF Reader
Apple QuickTime Media Player