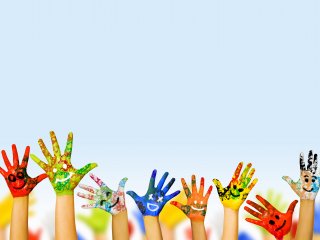 Course Type:
Instructor Led - 4 Weeks Long
Description
Objectives
Outline
Materials
System Requirements
Do you love working with children? Have you ever thought about starting your own home day care business? This course provides the steps you will need to plan for, market, and maintain your very own home day care business. Topics include writing your policies and procedures, setting your fees, developing a daily schedule, ways to solve common problems, and more. This comprehensive course covers everything you will need to succeed in this exciting career opportunity.
After completing this course, you should be able to:
Identify the benefits of child care and the elements involved in starting a daycare business
Recall policies, procedures and the day to day basics of operating a daycare
Recognize the right kind of structure and curriculum to provide in a daycare
List techniques for achieving a strong client base and proper ways to run a day care business 
Start Your Own Day Care Business Module 1
Determining Where to Start
There are many different reasons to open your home-based daycare.  But knowing just how to get started is key to success.  In module one, we will take a look at how to financially get started with your business.  Additionally, we will explore the business basics of licensing, registration, and how to make a profit.
The Benefits of Family Child Care
Outfitting a Family Child Care Center on a Budget
Licensing and/or Registration
Planning to Make a Profit
It's Really Not as Hard as It Sounds
Start Your Own Day Care Business Module 2
Policies, Procedures, and Your Daily Schedule
In module two, we will focus on the day to day basics of operating your daycare.  Do you want to be open before and after school?  During the day?  At nights? Weekends?  Any age? Preschool only? School-age only?  There are many things to consider when deciding upon your enrollment and hours you will be available.  Making sure you have policies set in place, your clients understand the policies, and following through with these policies are a must to help things run smoothly.  Also included in module two is the types of training and background that the provider should obtain.
Enrollment Records and Policies
Hours of Operation
Policies You May Wish to Consider
Your Background and Training
Devising a Daily Schedule
Start Your Own Day Care Business Module 3
Activities, Guidance Tools and Solving Common Problems
Without providing the right kind of structure and curriculum, your home-based day care will seem chaotic and unmanageable. Module three will explore the types of activities you can provide for the children in your home. Also in this module, we will look at what developmentally appropriate positive guidance techniques you should use in your daycare to decrease difficult behavior and foster good social skills.  Occasionally you may run in to problems with parents or with your family.  Module three will look at how to minimize interruptions and solve problems quickly.
Curriculum and Fun Activities
Discipline and Guidance Techniques
Fostering Good Social Skills
Problems with Multiage Mix of Children
Problems with Parents and Your Family
Start Your Own Day Care Business Module 4
Running Your Business
Module four will go over the basics of the client screening process and how to decide which families and/or children will smoothly transition into your family and already present daycare children.  Setting up an office and having an organized record keeping system will save you time in the long run.  Also included in module four is how to determine the type of licensure you want and the basics of the accreditation process.
Generating Enrollment
Screening Families
Setting Up Your Office
Small Versus Large License
Planning for Accreditation
Ed4Career is committed to being both environmentally conscious and making it easier for you to study! We're making your education mobile! All of our textbooks are now provided as eTextbooks. You can access them on your laptop, tablet, or mobile device and can study anytime, anywhere.
The move away from physical books to eTextbooks means you get the latest, most up-to-date version available. This also makes your training more accessible, so you can study anywhere you have your phone or tablet. The best part is that all materials are included in your training cost so there are NO extra fees for books!
Internet Connection
Broadband or High-Speed - DSL, Cable, and Wireless Connections
*Dial-Up internet connections will result in a diminished online experience. Classroom pages may load slowly and viewing large audio and video files may not be possible.
Hardware Requirements
Processor - 2GHz Processor or Higher
Memory - 1 GB RAM Minimum Recommended
PC Software Requirements
Operating Systems - Windows 7 or higher
Microsoft Office 2013 or higher. Also, you could use a general Word Processing application to save and open Microsoft Office formats (.doc, .docx, .xls, .xlsx, .ppt, .pptx)
Internet Browsers - Google Chrome is highly recommended


Cookies MUST be enabled
Pop-ups MUST be allowed (Pop-up Blocker disabled)

The Kindle Reader App or VitalSource Bookshelf App are needed for many of our courses (No special equipment needed. This can be downloaded for FREE onto your computer.)
PowerPoint Viewer (if you do not have PowerPoint)
QuickTime, Windows Media Player &/or Real Player
MAC Software Requirements
Operating Systems - Mac OS x 10 or higher with Windows
Mac office programs or a Word Processing application to save and open Microsoft Office formats (.doc, .docx, .xls, .xlsx, .ppt, .pptx)
Internet Browsers- Google Chrome is highly recommended


Cookies MUST be enabled
Pop-ups MUST be allowed (Pop-up Blocker disabled)

The Kindle Reader App or VitalSource Bookshelf App are needed for many of our courses (No special equipment needed. This can be downloaded for FREE onto your computer.)
PowerPoint Viewer (if you do not have PowerPoint)
Adobe PDF Reader
Apple QuickTime Media Player