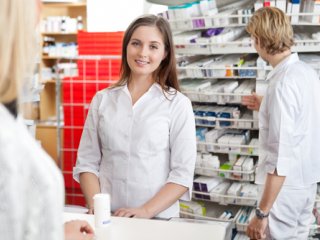 Description
Objectives
Outline
Materials
Certification
Approvals
System Requirements
Watch a Demo
Opportunities are growing in the dynamic field of the pharmacy technician! Whether you are entering the field for the first time or looking to develop your skills and knowledge further, this course will help you gain the skills you need to achieve a successful career as a pharmacy technician in both hospital and retail pharmacy settings. This comprehensive course includes topics such as fundamentals of the basic sciences, conditions of the human body and their treatments, steps to process a prescription, medication safety and management, and much more. 
Prerequisite(s): None
At the completion of this course you should be able to:
Recognize the role of a pharmacy technician
Identify the steps to perform pharmacy calculations
Recall pharmacy prescription abbreviations, information, and the fill process
Identify proper drug management and safety techniques
Define conditions that effect the human body
Pharmacy Technician Module 1
History, Laws, & Ethics
History Medicine
Pharmacy Law
Ethics
Regulatory Agencies
Competencies
Associations
Settings for Technicians
Professionalism in the Workplace
Pharmacy Technician Module 2
Communication, Dosage, Administration, and Conversions
Role of the Technician with the Customer/Patient
Terms and Abbreviations
Where Did Pharmacy Abbreviations Originate?
Dosing Instructions
Classification of Medications
Classifications of Drug Sales
History of Pharmacy Calculations
Measurement Systems
Business Calculations
Pharmacy Technician Module 3
Community and Institutional Pharmacy Practice 
Researching a Drug
Electronic Referencing
Role of the Pharmacy Technician
Prescription Preparation
Pharmacy Layout
Types of Hospitals
Hospital Pharmacy Standards and Procedures
Specialized and Advanced Pharmacy Technician Opportunities
Pharmacy Technician Module 4
Non-Sterile, Sterile Compounding, and Pharmacy Billing
Bulk Repackaging
Non-Sterile Compounding
Compounding Professionalism
Regulatory and Quality Control
Terminology Used in Pharmacy
Routes of Administration
Medication Delivery Systems
Aseptic Technique
Third-Party Billing
Inventory Management
Pharmacy Technician Module 5
Medication Safety and Pharmacy Operations Management 
Five Rights of Medication Safety
Types of Medication Errors
Errors in the Pharmacy
Age-Related Errors
Community and Institutional Pharmacy
Improving Efficiency Techniques
Classifying Drugs
Generic Vs. Brand Names
Drug Classifications
Pharmacy Technician Module 6
Therapeutic Agents for Nervous, Endocrine, Musculoskeletal, Cardiovascular Systems 
Conditions of the Nervous System and Their Treatments
Peripheral Nervous System
Descriptions of Hormones and Glands
Conditions of the Endocrine System and Their Treatments
Anatomy and Physiology of Skeletal Muscle
Common Conditions Affecting the Musculoskeletal System
Anatomy of the Heart and Vasculature System
Pharmacy Technician Module 7
Therapeutic Agents for Respiratory, Gastrointestinal, Renal Systems 
Structure and Function of the Respiratory System
Disorders and Conditions of the Respiratory System
Form and Role of the Gastrointestinal System
Anatomy and Physiology of the Gastrointestinal System
Anatomy and Physiology of the Renal and Urological System
Conditions Affecting the Renal and Urological Systems
Pharmacy Technician Module 8
Therapeutic Agents for Reproductive, Immune, Eyes, Ears, Nose and Throat 
Female Reproductive System
Male Reproductive System
Sexually Transmitted Diseases
Autoimmune Disorders
Transplant Rejection
Immunizations
Conditions that Affect the Eye
Nose and Sinuses
The Throat
Pharmacy Technician Module 9
Dermatological, Hematological and Complementary and Alternative Medicine
Anatomy and Physiology of the Dermatological System
Anatomy and Physiology of the Hematological System
Food and Drug Administration Regulations
Restricted Over-the-Counter Products
Urinary Incontinence
Complementary and Alternative Medicine
**Outlines are subject to change, as courses and materials are updated.**
Ed4Career is committed to being both environmentally conscious and making it easier for you to study! We're making your education mobile! All of our textbooks are now provided as eTextbooks. You can access them on your laptop, tablet, or mobile device and can study anytime, anywhere.
The move away from physical books to eTextbooks means you get the latest, most up-to-date version available. This also makes your training more accessible, so you can study anywhere you have your phone or tablet. The best part is that all materials are included in your training cost so there are NO extra fees for books!
Upon successful completion of our Pharmacy Technician course, students will be prepared for an entry-level position in a pharmacy and to sit for either the PTCB national certification exam to become a Certified Pharmacy Technician (PTCE) or for the NHA national certification Certified Pharmacy Technician (CPhT).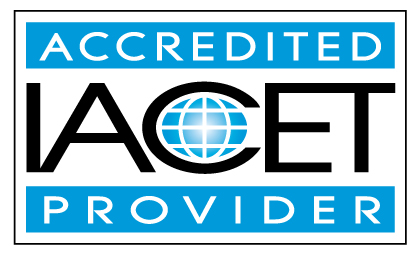 Ed4Career has been approved as an Accredited Provider by the International Association for Continuing Education and Training (IACET). In obtaining this accreditation, Ed4Career has demonstrated that it complies with the ANSI/IACET Standard which is recognized internationally as a standard of good practice. As a result of the Accredited Provider status, Ed4Career is authorized to offer IACET CEUs for courses and programs that qualify under the ANSI/IACET Standard.
The Continuing Education Unit (CEU) was created by IACET as a measurement of continuing education. One (1) IACET CEU is equal to ten (10) contact hours of participation in an organized continuing education experience under responsible sponsorship, capable direction, and qualified instruction. Under IACET's care, the IACET CEU has evolved from a quantitative measure to a hallmark of quality training and instruction. For more information on IACET, visit iacet.org.
Internet Connection
Broadband or High-Speed - DSL, Cable, and Wireless Connections
*Dial-Up internet connections will result in a diminished online experience. Classroom pages may load slowly and viewing large audio and video files may not be possible.
Hardware Requirements
Processor - 2GHz Processor or Higher
Memory - 1 GB RAM Minimum Recommended
PC Software Requirements
Operating Systems - Windows 7 or higher
Microsoft Office 2013 or higher. Also, you could use a general Word Processing application to save and open Microsoft Office formats (.doc, .docx, .xls, .xlsx, .ppt, .pptx)
Internet Browsers - Google Chrome is highly recommended


Cookies MUST be enabled
Pop-ups MUST be allowed (Pop-up Blocker disabled)

The Kindle Reader App or VitalSource Bookshelf App are needed for many of our courses (No special equipment needed. This can be downloaded for FREE onto your computer.)
PowerPoint Viewer (if you do not have PowerPoint)
QuickTime, Windows Media Player &/or Real Player
MAC Software Requirements
Operating Systems - Mac OS x 10 or higher with Windows
Mac office programs or a Word Processing application to save and open Microsoft Office formats (.doc, .docx, .xls, .xlsx, .ppt, .pptx)
Internet Browsers- Google Chrome is highly recommended


Cookies MUST be enabled
Pop-ups MUST be allowed (Pop-up Blocker disabled)

The Kindle Reader App or VitalSource Bookshelf App are needed for many of our courses (No special equipment needed. This can be downloaded for FREE onto your computer.)
PowerPoint Viewer (if you do not have PowerPoint)
Adobe PDF Reader
Apple QuickTime Media Player