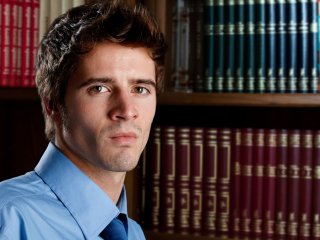 Description
Objectives
Outline
Materials
Certification
Approvals
System Requirements
Watch a Demo
The US legal system plays an ever-increasing role in our lives. Our Understanding the Law course helps you become engaged in the study of US law by examining how various aspects of law affect individuals.  We use hypothetical and real world examples to illustrate important points of the law and to inspire insight. This course also incorporates extensive coverage of ethical issues, consumer rights, employee rights and family law. Students will discover the fundamental different types of US law, including international and comparative law in order to gain essential knowledge for today's global marketplace. 
Prerequisite(s): Paralegal 1: An Introduction & Paralegal 2 : Intermediate 
Attention, California Students 
This training program will provide you with the skills and knowledge necessary to gain employment and to successfully complete the National Association of Legal Assistants certification exam. Students in California who have a Bachelor's degree will need one year of experience working for an attorney before they can use the term "paralegal." California students with a bachelor's degree can use this training program to gain employment working under the supervision of an attorney to meet the requirements of California Business and Professional Code §6450.
After completing this course, you should be able to:
Identify the concepts involved in U.S. law
Recall basic classifications of the state and federal court system
Define administrative law classifications
Differentiate between the elements of torts and contracts
Identify how the law relates to consumer rights
Paralegal: Advanced Module 1
Introduction to the Law
The English Source of U.S. Law
Modern Sources of U.S. Law
Types & Classifications of Law
The Relationship Between Law & Ethics
Using Court Cases
Constitutional Law
Judicial Review
Separation of Powers
The National Government
What is Federalism?
The Police Power
The Bill of Rights
Freedom of Speech & Religion
Unreasonable Searches
Due Process of Law
Affirmative Action
The Right to Privacy
Paralegal: Advanced Module 2
The Court System & The Attorney
What is Trial Court?
Appellate Court
Understanding Jurisdiction
The State Court System
The Federal Court System
Trial Proceedings
The Adversarial System
Attorneys-at-Law
Professional Ethics
Hire & Fire an Attorney
Legal Malpractice
Unauthorized Practice of Law
Alternative Dispute Resolution
Paralegal: Advanced Module 3
Administrative Law & Crimes
What is Administrative Law?
History of U.S. Administrative Law
Administrative Agencies
Areas of Administrative Law
Agency Power, Process, & Action
Limits of Agency Power
What is a Crime?
Parties to a Crime
Corpus Delicti
Felony, Misdemeanor, or Infraction
Crimes Against the Person
Crimes Against Property
Defenses to Crimes
Statute of Limitations
Procedures in a Criminal Trial
Parole, Probation, & Clemency
Paralegal: Advanced Module 4
Torts & Contracts
What are Torts?
Torts by Intentional Conduct
Torts by Negligent Behavior
Strict Liability Torts
Damages & the Collection of Damages
Contracts: Enforceable Agreements
How are Contracts Classified?
Requisites of a Valid Contract
Third Parties in Contracts
Discharged Contracts
Breach of Contract
Individual Consumer Contracts
Warranty Protection
Paralegal: Advanced Module 5
Application of Law to the Individual
Homeownership
Role of Real Estate Agent
Disclosure Laws
Escrow
Closing Costs
Title Insurance
Fire Insurance
Neighbor Law
Motor Vehicle Laws
Purchasing Automobile Insurance
Intellectual Property
Paralegal: Advanced Module 6
Renters, Landlords & Employee Rights 
Types of Leases
Landlord-Tenant Relationship
Legal Remedies for Landlords
Legal Remedies for Tenants
Employee Rights
Worker Laws
Legal Classification of Employees
Discrimination Laws
Employee Duties
Benefits for Employees
Rights Regarding Unions
Paralegal: Advanced Module 7
Consumer Rights, Family Law and Wills
Consumer Rights and Protection
Consumer Privacy
Consumer Protection
Federal Government Involvement in Family Law
What is Marriage?
Legal Consequences of Marriage
Laws Govern Parenthood
Divorce
Family Laws and Contracts
What is Estate Planning?
Tax Burdens Reduced or Avoided
Matters Concerning Wills
Matters Concerning Probate
Living Wills & Advance Directives 
**Outlines are subject to change, as courses and materials are updated.**
Ed4Career is committed to being both environmentally conscious and making it easier for you to study! We're making your education mobile! All of our textbooks are now provided as eTextbooks. You can access them on your laptop, tablet, or mobile device and can study anytime, anywhere.
The move away from physical books to eTextbooks means you get the latest, most up-to-date version available. This also makes your training more accessible, so you can study anywhere you have your phone or tablet. The best part is that all materials are included in your training cost so there are NO extra fees for books!
Upon successful completion of our 3 levels of Paralegal courses (900 hours), students will be prepared for an entry-level position as a Paralegal and will be prepared to sit for the NALA national certification exam to become a Certified Legal Assistant (CLA) or Certified Paralegal (CP).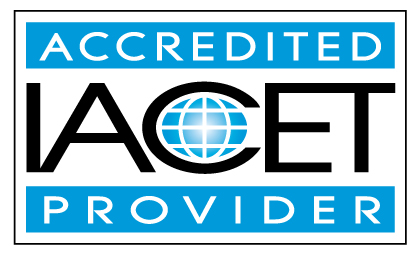 Ed4Career has been approved as an Accredited Provider by the International Association for Continuing Education and Training (IACET). In obtaining this accreditation, Ed4Career has demonstrated that it complies with the ANSI/IACET Standard which is recognized internationally as a standard of good practice. As a result of the Accredited Provider status, Ed4Career is authorized to offer IACET CEUs for courses and programs that qualify under the ANSI/IACET Standard.
The Continuing Education Unit (CEU) was created by IACET as a measurement of continuing education. One (1) IACET CEU is equal to ten (10) contact hours of participation in an organized continuing education experience under responsible sponsorship, capable direction, and qualified instruction. Under IACET's care, the IACET CEU has evolved from a quantitative measure to a hallmark of quality training and instruction. For more information on IACET, visit iacet.org.
Internet Connection
Broadband or High-Speed - DSL, Cable, and Wireless Connections
*Dial-Up internet connections will result in a diminished online experience. Classroom pages may load slowly and viewing large audio and video files may not be possible.
Hardware Requirements
Processor - 2GHz Processor or Higher
Memory - 1 GB RAM Minimum Recommended
PC Software Requirements
Operating Systems - Windows 7 or higher
Microsoft Office 2013 or higher. Also, you could use a general Word Processing application to save and open Microsoft Office formats (.doc, .docx, .xls, .xlsx, .ppt, .pptx)
Internet Browsers - Google Chrome is highly recommended


Cookies MUST be enabled
Pop-ups MUST be allowed (Pop-up Blocker disabled)

The Kindle Reader App or VitalSource Bookshelf App are needed for many of our courses (No special equipment needed. This can be downloaded for FREE onto your computer.)
PowerPoint Viewer (if you do not have PowerPoint)
QuickTime, Windows Media Player &/or Real Player
MAC Software Requirements
Operating Systems - Mac OS x 10 or higher with Windows
Mac office programs or a Word Processing application to save and open Microsoft Office formats (.doc, .docx, .xls, .xlsx, .ppt, .pptx)
Internet Browsers- Google Chrome is highly recommended


Cookies MUST be enabled
Pop-ups MUST be allowed (Pop-up Blocker disabled)

The Kindle Reader App or VitalSource Bookshelf App are needed for many of our courses (No special equipment needed. This can be downloaded for FREE onto your computer.)
PowerPoint Viewer (if you do not have PowerPoint)
Adobe PDF Reader
Apple QuickTime Media Player