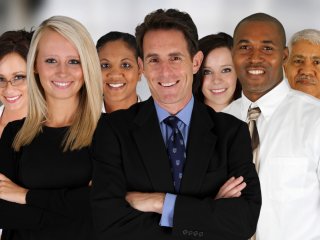 Description
Objectives
Outline
Materials
System Requirements
Watch a Demo
Despite its importance, top notch customer service is still the exception rather than the norm. Our Managing Quality Service in Hospitality course teaches the concept of treating customers as guests and creating a "WOW" experience for them. We discuss how to develop and maintain a service culture, how to manage service encounters, and how to promote quality customer service. Real hotels, restaurants, and other business types found in the hospitality industry are included as case studies, giving the opportunity for reflection on hospitality concepts and principles.
After completing this course, you should be able to:
Identify the importance of customer service and steps for understanding the consumer
Define the basics of service encounters
Recall how to build and maintain customer relationships
Recognize the importance of market research and the impacts of technology on hospitality
List ways to promote quality customer service
Managing Quality Service Module 1
Introduction to Customer Service
History of Customer Service
Marketing Mix for Services
Customer Service in the Tourism and Hospitality Sector
Importance of the Service Economy
Behavioral Consequences of Customer Service
Service Profit Chain
Offense and Defensive Marketing Effects of Service
Financial Implications of Poor Customer Service
Managing Quality Service Module 2
Understanding the Consumer
Customer Expectations
The Customer Experience
Understanding Cross-Cultural Differences
Global Trends in Consumer Behavior
Internal Marketing
Establishment of a Service Culture
Importance of Empowerment
Marketing Approach to Human Resource Management
Reward and Recognition System
Managing Quality Service Module 3
Service Encounters and Market Research
Employee Role in Delivering Service
Customer Service Training
Customer Role in Delivering Service
Research in Tourism and Hospitality
Gaps Model of Service Quality
Measuring Service Quality
Common Research Errors
Effective Use of Market Research in Decision Making
Managing Quality Service Module 4
Building and Maintaining Customer Relationships
Relationship Marketing
Retention Strategies
Loyalty Programs in Tourism and Hospitality
Benefits of Relationship Marketing
Targeting Profitable Customers
Elements of the Servicescape
Developing Servicescapes
Waiting Line Strategies
Managing Quality Service Module 5
Technology
Impact of Technological Developments on Communication
Using Technology to Improve Service During the Consumer Journey
Electronic and Robotic Channels
Service Recovery Paradox
Service Recovery Process
Soliciting, Tracking, and Handling Complaints
Service Guarantees
Managing Quality Service Module 6
Promoting Customer Service Internally and Externally
Integrated Communications Strategy for Customer Service
Managing Service Promises
Ethical Issues in Communication
Customer Service Training Handbook
Ed4Career is committed to being both environmentally conscious and making it easier for you to study! We're making your education mobile! All of our textbooks are now provided as eTextbooks. You can access them on your laptop, tablet, or mobile device and can study anytime, anywhere.
The move away from physical books to eTextbooks means you get the latest, most up-to-date version available. This also makes your training more accessible, so you can study anywhere you have your phone or tablet. The best part is that all materials are included in your training cost so there are NO extra fees for books!
Internet Connection
Broadband or High-Speed - DSL, Cable, and Wireless Connections
*Dial-Up internet connections will result in a diminished online experience. Classroom pages may load slowly and viewing large audio and video files may not be possible.
Hardware Requirements
Processor - 2GHz Processor or Higher
Memory - 1 GB RAM Minimum Recommended
PC Software Requirements
Operating Systems - Windows 7 or higher
Microsoft Office 2013 or higher. Also, you could use a general Word Processing application to save and open Microsoft Office formats (.doc, .docx, .xls, .xlsx, .ppt, .pptx)
Internet Browsers - Google Chrome is highly recommended


Cookies MUST be enabled
Pop-ups MUST be allowed (Pop-up Blocker disabled)

The Kindle Reader App or VitalSource Bookshelf App are needed for many of our courses (No special equipment needed. This can be downloaded for FREE onto your computer.)
PowerPoint Viewer (if you do not have PowerPoint)
QuickTime, Windows Media Player &/or Real Player
MAC Software Requirements
Operating Systems - Mac OS x 10 or higher with Windows
Mac office programs or a Word Processing application to save and open Microsoft Office formats (.doc, .docx, .xls, .xlsx, .ppt, .pptx)
Internet Browsers- Google Chrome is highly recommended


Cookies MUST be enabled
Pop-ups MUST be allowed (Pop-up Blocker disabled)

The Kindle Reader App or VitalSource Bookshelf App are needed for many of our courses (No special equipment needed. This can be downloaded for FREE onto your computer.)
PowerPoint Viewer (if you do not have PowerPoint)
Adobe PDF Reader
Apple QuickTime Media Player