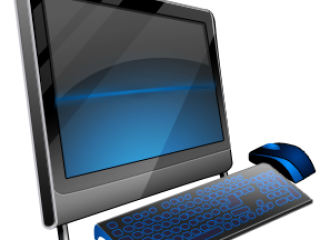 Course Type:
Mentor Supported
Self-Study
Description
Objectives
Outline
Materials
Certification
System Requirements
Watch a Demo
Our CompTIA Server+ course covers the essentials for deploying, administrating, and troubleshooting on-premise and hybrid server environments. We discuss the fundamentals of server hardware installation and management, server administration, security and disaster recovery, resolving system hardware, connectivity, and storage issues. Our CompTIA Server+ course prepares IT professionals for the CompTIA Server+ certification exam SK0-005.
Prerequisite(s): CompTIA A+ certified or equivalent knowledge. Two years of hands-on experience working in a server environment.   
By the end of this course, you will be able to:
Identify the fundamentals of server hardware and installing, configuring, and maintaining servers
Recall elements storage technologies and asset management
Recognize components of networking and scripting
Describe the basics of disaster recovery
Define how to troubleshoot storage and software issues and connectivity problems
CompTIA Server+ Module 1  
Server Hardware
Racking
Cool Management
Power Distribution Unit (PDU)
Power Cabling
Uninterruptible Power Supply (UPS)
Network Cabling
Fiber
Server Chassis Types
Server Components
CompTIA Server+ Module 2
Installing and Configuring Servers
Installing Server Operating Systems
Graphical User Interface (GUI)
Imaging
Partition and Volume Types
File System Types
Configuring and Maintaining Server Functions and Features
The Purpose and Operation of Virtualization
CompTIA Server+ Module 3
Server Maintenance 
Out-of-Band Management
Local Hardware Administration
Components
Drives
Hot-Swappable Hardware
Server Hardware Maintenance
Explain Licensing Concepts
CompTIA Server+ Module 4
Storage Technologies and Asset Management
RAID Levels
Hard Drive Media Types
Hard Disk Drive
Rotations Per Minute
Interface Types
Shared Storage
Asset Management
Documentation Management
CompTIA Server+ Module 5
Identifying Fault Tolerance Requirements
Clustering
Fault Tolerance
Redundant Server Network Infrastructure
Load Balancing
Network Interface Card (NIC) Teaming
CompTIA Server+ Module 6
Securing the Server
Physical Security Controls
Environmental Controls
Security Risks
Mitigation Strategies
OS Hardening
Host Security
Hardware Hardening
Patching
CompTIA Server+ Module 7
Securing Server Data and Network Access
Encryption Paradigms
Data Storage
Password Policies
Permissions and Access Controls
Auditing
Multifactor Authentication (MFA)
Proper Removal Procedures
Media Destruction
CompTIA Server+ Module 8
Networking and Scripting
Virtual Local Area Network (VLAN)
Default Gateways
Name Resolution
Addressing Protocols
Firewall
Static vs. Dynamic
Script Types
Basic Data Types
Comment Syntax
CompTIA Server+ Module 9
Disaster Recovery
Backup Methods
Backup Frequency
Restore Methods
Backup Validation
Site Types
Testing
CompTIA Server+ Module 10
Troubleshooting Hardware and Software Issues
Troubleshooting Theory and Methodology
Determining Scope
Causes of Common Problems
Complementary Metal-Oxide-Semiconductor (CMOS) Battery Failure
Tools and Techniques
Hardware Compatibility List
CompTIA Server+ Module 11
Troubleshooting Network Connectivity and Security Issues
Lack of Internet Connectivity
Improper IP Configuration
Bad Cables
Verify Cable Integrity
Unknown Host
Commands
CompTIA Server+ Module 12
Troubleshooting Storage Issues
Boot Errors
Partition Errors
Disk Space Utilization
Host Bus Adapter Failure
Disk Management
RAID and Array Management
Visual Inspections
**Outlines are subject to change, as courses and materials are updated.**
Ed4Career is committed to being both environmentally conscious and making it easier for you to study! We're making your education mobile! All of our textbooks are now provided as eTextbooks. You can access them on your laptop, tablet, or mobile device and can study anytime, anywhere.
The move away from physical books to eTextbooks means you get the latest, most up-to-date version available. This also makes your training more accessible, so you can study anywhere you have your phone or tablet. The best part is that all materials are included in your training cost so there are NO extra fees for books!
Upon successful completion of this course, students will be prepared, in part, to sit for the CompTIA SK0-005 CompTIA Server+ certification exam.
Internet Connection
Broadband or High-Speed - DSL, Cable, and Wireless Connections
*Dial-Up internet connections will result in a diminished online experience. Classroom pages may load slowly and viewing large audio and video files may not be possible.
Hardware Requirements
Processor - 2GHz Processor or Higher
Memory - 1 GB RAM Minimum Recommended
PC Software Requirements
Operating Systems - Windows 7 or higher
Microsoft Office 2013 or higher. Also, you could use a general Word Processing application to save and open Microsoft Office formats (.doc, .docx, .xls, .xlsx, .ppt, .pptx)
Internet Browsers - Google Chrome is highly recommended


Cookies MUST be enabled
Pop-ups MUST be allowed (Pop-up Blocker disabled)

The Kindle Reader App or VitalSource Bookshelf App are needed for many of our courses (No special equipment needed. This can be downloaded for FREE onto your computer.)
PowerPoint Viewer (if you do not have PowerPoint)
QuickTime, Windows Media Player &/or Real Player
MAC Software Requirements
Operating Systems - Mac OS x 10 or higher with Windows
Mac office programs or a Word Processing application to save and open Microsoft Office formats (.doc, .docx, .xls, .xlsx, .ppt, .pptx)
Internet Browsers- Google Chrome is highly recommended


Cookies MUST be enabled
Pop-ups MUST be allowed (Pop-up Blocker disabled)

The Kindle Reader App or VitalSource Bookshelf App are needed for many of our courses (No special equipment needed. This can be downloaded for FREE onto your computer.)
PowerPoint Viewer (if you do not have PowerPoint)
Adobe PDF Reader
Apple QuickTime Media Player