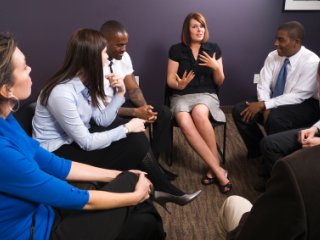 Description
Objectives
Outline
Materials
Certification
Approvals
System Requirements
Watch a Demo
Our Drug & Alcohol Counselor Professional Program focuses on providing you with all of the information needed to work with the chemically dependent and addicted. It also focuses on assisting individuals in recovery with identity behaviors and problems related to their addictions and then providing support for making changes in behavior and helping to maintain sobriety. 
Drug and Alcohol Counseling Level 1
Have you ever thought about a career in addiction coaching? Do you feel passionate about helping people reclaim lives that have been deteriorated by drugs or alcohol? Addiction coaching professionals treat individuals who are in need of substance abuse counseling as well as offer peace of mind to the families of persons who are in need of drug addiction counseling. Our Drug and Alcohol Counseling course examines various substance abuse disorders and presents techniques for helping people overcome their addictions.
Prerequisite(s): None
Drug and Alcohol Counseling Level 2
Drug and Alcohol Counseling Level 2 is a comprehensive course for people who want to work with the chemically dependent and addicted in a variety of treatment settings. This course shows the student how to use the best evidence-based treatments available, including motivational enhancement, cognitive behavioral therapy, skills training, medication and 12 step facilitation. Guiding the student step-by-step through treatment, this course presents state-of-the-art tools, and forms and tests necessary to deliver outstanding treatment and to meet the highest standards demanded by accrediting bodies.
Prerequisite(s): Drug and Alcohol Counseling Level 1
Abnormal Psychology
In the same way that psychology offers important insights in terms of human behavior and experience, so does the sub-field called abnormal psychology. Our Abnormal Psychology course will introduce psychopathology and changing views of mental illness. We examine impairments in brain functions and social processes and how this affects everyday life. Our course explores disorders of childhood, mood disorders, psychoses, schizophrenia, sexuality, eating, and anxiety disorders. By taking this course, you will discover the many faces of abnormal psychology and you will be challenged to define what is normal and abnormal.
Prerequisite(s): None
Drug and Alcohol Counseling Level 1
After completing this course, you should be able to:
Recall the basics of abuse and addiction
Differentiate between commonly abused chemicals
Recognize the various presentations of substance abuse disorder
Identify substance abuse disorders
List techniques for treating addiction
Drug and Alcohol Counseling Level 2
After completing this course, you should be able to:
List the steps for initial assessment and treatment planning
Recall various therapies and treatment groups available
Recognize the steps involved in the AA 12 step program
Identify dual diagnosis and family treatment programs
Define clinical staff and characteristics of a good counselor
Abnormal Psychology
After completing this course, you should be able to:
Identify components of psychopathology and neuroscience approaches to treating mental illness
Recall symptoms and behaviors associated with psychological disorders, childhood disorders, mood disorders, and suicide
Recognize how stress, trauma, and anxiety affect psychopathology
Define characteristics of eating, sexuality, and addictive disorders
Identify traits associated with schizophrenia, personality, and neurocognitive disorders
Drug and Alcohol Counseling Level 1
Drug and Alcohol Coaching - Level 1 Module 1
Basics of Abuse and Addiction
About Substance Abuse
The Cost of Chemical Abuse/Addiction
Definitions of Terms Used
The Growth of New "Addictions"
A Basic Misconception
Effects & Side Effects of Chemicals
Alcohol Withdrawal Syndrome
Drug and Alcohol Coaching - Level 1 Module 2
Commonly Abused Chemicals 1
Medical Uses of the Benzodiazepines
Central Nervous System Stimulants
CNS Stimulant Abuse
Cocaine Abuse & Dependence
History of Cocaine
Complications of Cocaine Abuse/Addiction
Marijuana Abuse & Addiction
A Medico-Legal Conundrum
Methods of Marijuana Abuse
Drug and Alcohol Coaching - Level 1 Module 3
Commonly Abused Chemicals 2
Abuse of & Addiction to Hallucinogens
Methods of Hallucinogen Abuse
The Pharmacology of LSD
ECSTASY (MDMA)
Salvia Divinorum
Abuse of & Addiction to Inhalants
Scope of the Problem of Inhalant and Steroid Abuse
Sources & Methods of Steroid Abuse
Chemicals & the Neonate
Scope of the Problem for Pregnant Women
Drug and Alcohol Coaching - Level 1 Module 4
The Many Faces of Substance Abuse
Gender & Addiction
Differing Effects of Common Drugs on Women
The Faces of Substance Use Disorder (SUD)
Rehabilitation for Children or Adolescents
SUD & College Students
Consequences of SUD in the College Population
Drug and Alcohol Coaching - Level 1 Module 5
Understanding Substance Abuse Disorders
Substance Use Disorders and the Family
Codependency
Enabling Behaviors
Co-Occurring Disorders
Biopsychosocial Model of Addictions
Diseases of the Spirit
Benefits of Spirituality
Drug and Alcohol Coaching- Level 1 Module 6
The Treatment of Addiction
Assessment of Suspected Substance Use Disorders
Diagnosis
Treatment Settings
Residential Treatment Programs
Characteristics of the Substance Rehabilitation Professional
The Treatment Plan
Aftercare Programs
Decision to Seek Treatment
Stages of Recovery
Drug and Alcohol Coaching - Level 1 Module 7
Other Issues in Chemical Dependence
Pharmacological Interventions for Substance Use Disorders
Relapse
Willpower
Support Groups to Promote and Sustain Recovery
Substance Use Disorders and Infectious Disease
AIDS
Hepatitis
Debate over Drugs
Debate over Legalization
**Outlines are subject to change, as courses and materials are updated.**
Drug and Alcohol Counseling Level 2
Drug and Alcohol Counseling 2 Module 1
Counseling: The Initial Hours
How to Greet Patients
How to Handle Family Members
Beginning the Therapeutic Alliance
The Initial Assessment
The Intoxicated Patient
How Patients React in Detoxification
The Biopsychosocial Interview
Diagnosis and Disposition
The Treatment Plan
How to Build a Treatment Plan
The Problem List
Goals and Objectives
Treatment Plan Review
How to Write Progress Notes
Drug and Alcohol Counseling 2 Module 2
Counseling and Treatment
Individual Treatment Process
The Therapeutic Alliance
Transference and Countertransference
Behavior Therapy
Cognitive Therapy
Interpersonal Therapy
How Patients Use Feelings Inappropriately
How Patients Learn Relationship Skills
Benefits of Group Therapy
Preparation for the Group
The Honesty Group
The Euphoric Recall Group
The Reading Group
The Relapse Prevention Group
The Spirituality Group
The Childhood Group
The Men's Group / Women's Group
The Community Group
The Personal Inventory Group
Creating and Using Contracts
Drug and Alcohol Counseling 2 Module 3
The AA 12 Step
Step One: Powerless and Unmanageable
Step Two: Belief in a Higher Power
Step Three: Turn it Over to God
Step Four: Fearless Moral Inventory
Step Five: Sharing the Moral Inventory
Educational Lectures Series
Lecture Series: The Disease
Lecture Series: Defense Mechanisms
Lecture Series: The Great Lie & the Truth
Lecture Series: Normal Development
Lecture Series: Physical Addiction and Recovery
Lecture Series: Alcoholics Anonymous
Lecture Series: Understanding Feelings
Drug and Alcohol Counseling 2 Module 4
Dual Diagnosis and Family Therapy
Psychiatric / Psychological Assessment
Depressed Patient
Angry Patient
Homicidal Patient
Personality Disorders
Antisocial Personality
Borderline Patient
Narcissistic Patient
Anxious Patient
Psychotic Patient
Acquired Immune Deficiency Syndrome
Patient with Low Intellectual Functioning
The Elderly Patient
Early childhood Trauma
Pathological Gambler
Adolescent Treatment
The Family Program
How to Treat Family Members
Drug and Alcohol Counseling 2 Module 5
The Clinical Staff and Being a Good Counselor
The Physician
Psychologist & Psychiatrist
Nursing Staff
Clinical Director and Supervisor
Chemical Dependency Counselor
The Rehabilitation Technician
Activities Coordinator
Team Building
Staff-Patient Problems
Discharge Summary and Aftercare
Outpatient Discharge Criteria
Understanding the Drugs
Being a Good Counselor
Characteristics of a Good Counselor
Code of Ethics
**Outlines are subject to change, as courses and materials are updated.**
Abnormal Psychology
Abnormal Psychology Module 1
An Overview of Psychopathology and Changing Conceptualizations of Mental Illness
Understanding Psychopathology
Historical Considerations
Discovering the Function of the Brain in Behavior and Psychopathology
Care for Those with Mental Disorders
Biological Approaches to Treating Mental Illness
Psychological Treatment Perspectives in the Twentieth Century
Abnormal Psychology Module 2
Neuroscience Approaches to Understanding Psychopathology
Growing Importance of Neuroscience and Genetics
Brain Anatomy, Neurons, and Neurotransmitters
Neurons and Neural Transmission
How Do We Observe the Brain at Work?
Networks of the Brain
Genetics and Psychopathology
Evolution and Psychopathology
Abnormal Psychology Module 3
Research Methods
What is Science?
Nonexperimental Methods of Psychological Research
Naturalistic Observations
Correlational Approach
The Experimental Method: Making it Happen
Designing an Experimental Study
Ethics and Scientific Experiment
Research Considerations
Abnormal Psychology Module 4
Assessment and Classification of Psychological Disorders
Initial Assessment and Mental Status Exam
Structured Interviews and Assessment Considerations
Models of Assessment
Diagnostic Considerations in Psychopathology
Classification Systems for Mental Disorders
Abnormal Psychology Module 5
Disorders of Childhood
Aspects of Normal Child Development
Attachment Disorders, Conduct Disorder, and Oppositional Defiant Disorder
Autism Spectrum Disorder
Attention Deficit/Hyperactivity Disorder and Learning Disorders
Intellectual Development Disorder
Abnormal Psychology Module 6
Mood Disorders and Suicide
Introducing Mood Disorders
Major Depressive Disorder
Biological and Neuroscience Treatments for Depression
Psychological Treatments for Depression
Bipolar Disorder
Aspects of Suicide
Abnormal Psychology Module 7
Stress, Trauma, and Psychopathology
The Psychological Mechanisms Related to Stress and Trauma
Does Trauma Produce Mental Illness?
The Study of Stress
Fight or Flight
Trauma-and-Stressor-Related Disorders in DSM-5
Adjustment Disorders
Acute Stress Disorder
Post-Traumatic Stress Disorder
Abnormal Psychology Module 8
Anxiety Disorders and Obsessive-Compulsive Disorders
Overview of Anxiety Disorders
The Nature of Anxiety and Evolutionary Explanations
Cognitive Processes in Anxiety
Major Types of Anxiety Disorders
Separation Anxiety Disorders
Generalized Anxiety Disorder
Obsessive-Compulsive Disorder
Abnormal Psychology Module 9
Dissociative and Eating Disorders
Dissociative Disorders
Somatic Symptom and Related Disorders
Depersonalization/Derealization Disorder
Dissociative Identity Disorder
Illness Anxiety Disorder
Feeding Disorders
The Problem of Obesity
Major Eating Disorders
Anorexia Nervosa
Bulimia Nervosa
Abnormal Psychology Module 10
Sexuality Disorders and Gender Dysphoria
Sexuality in Context
Sexual Desire, Arousal, and Response
Sexual Dysfunction Disorders
Paraphilic Disorders
Gender Dysphoria
Abnormal Psychology Module 11
Substance-Related and Addictive Disorders
Drug Use in the United States
Substance Abuse, Dependence, and Addiction
Alcohol
Marijuana, Hallucinogens, and Opioids
Stimulants: Cocaine, Amphetamines, Caffeine, and Nicotine
Gambling
Treatment of Substance-Related Disorders
Abnormal Psychology Module 12
Schizophrenia
Schizophrenia Basics: Prevalence, Course, and Symptoms
Historical and Evolutionary Perspectives on Schizophrenia
Factors in the Development of Schizophrenia
Causes and Effects: Neuroscience Findings About Schizophrenia
Treating Individuals with Schizophrenia
Abnormal Psychology Module 13
Personality Disorders
What is a Personality Disorder?
Odd. Eccentric Personality Disorders
Dramatic Emotional Personality Disorders
Anxious Fearful Personality Disorders
Treatment of Personality Disorders
Abnormal Psychology Module 14
Neurocognitive Disorders, Law and Mental Health
Normal Cognitive Changes Related to Aging
Delirium
Mild and Major Neurocognitive Disorders
Prevention, Treatment, and Support
The American Legal System and the Insanity Defense
Competency to Stand Trial
Ethical and Legal Issues in Treatment
Sexual Predator Laws
**Outlines are subject to change, as courses and materials are updated.**
Ed4Career is committed to being both environmentally conscious and making it easier for you to study! We're making your education mobile! All of our textbooks are now provided as eTextbooks*. You can access them on your laptop, tablet, or mobile device and can study anytime, anywhere.
The move away from physical books to eTextbooks means you get the latest, most up-to-date version available. This also makes your training more accessible, so you can study anywhere you have your phone or tablet. The best part is that all materials are included in your training cost so there are NO extra fees for books!**
*A few courses still have physical materials.
 
Drug and Alcohol Counseling Level 2
Upon successful completion of our Drug and Alcohol Counseling Level 1 and Level 2 courses, students may be prepared, in part, to sit for licensing and credentialing exams. Each state has its own regulations.
** Certification exams are not included in the cost of the course.**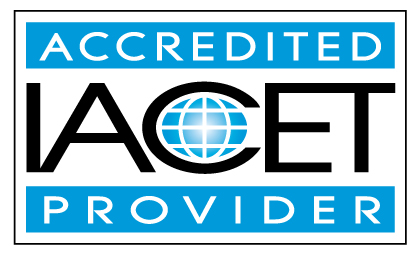 Ed4Career has been approved as an Accredited Provider by the International Association for Continuing Education and Training (IACET). In obtaining this accreditation, Ed4Career has demonstrated that it complies with the ANSI/IACET Standard which is recognized internationally as a standard of good practice. As a result of the Accredited Provider status, Ed4Career is authorized to offer IACET CEUs for courses and programs that qualify under the ANSI/IACET Standard.
The Continuing Education Unit (CEU) was created by IACET as a measurement of continuing education. One (1) IACET CEU is equal to ten (10) contact hours of participation in an organized continuing education experience under responsible sponsorship, capable direction, and qualified instruction. Under IACET's care, the IACET CEU has evolved from a quantitative measure to a hallmark of quality training and instruction. For more information on IACET, visit www.iacet.org.
Internet Connection
Broadband or High-Speed - DSL, Cable, and Wireless Connections
*Dial-Up internet connections will result in a diminished online experience. Classroom pages may load slowly and viewing large audio and video files may not be possible.
Hardware Requirements
Processor - 2GHz Processor or Higher
Memory - 1 GB RAM Minimum Recommended
PC Software Requirements
Operating Systems - Windows 7 or higher
Microsoft Office 2013 or higher. Also, you could use a general Word Processing application to save and open Microsoft Office formats (.doc, .docx, .xls, .xlsx, .ppt, .pptx)
Internet Browsers - Google Chrome is highly recommended

Cookies MUST be enabled
Pop-ups MUST be allowed (Pop-up Blocker disabled)

The Kindle Reader App or VitalSource Bookshelf App are needed for many of our courses (No special equipment needed. This can be downloaded for FREE onto your computer.)
PowerPoint Viewer (if you do not have PowerPoint)
QuickTime, Windows Media Player &/or Real Player
MAC Software Requirements
Operating Systems - Mac OS x 10 or higher with Windows
Mac office programs or a Word Processing application to save and open Microsoft Office formats (.doc, .docx, .xls, .xlsx, .ppt, .pptx)
Internet Browsers- Google Chrome is highly recommended

Cookies MUST be enabled
Pop-ups MUST be allowed (Pop-up Blocker disabled)

The Kindle Reader App or VitalSource Bookshelf App are needed for many of our courses (No special equipment needed. This can be downloaded for FREE onto your computer.)
PowerPoint Viewer (if you do not have PowerPoint)
Adobe PDF Reader
Apple QuickTime Media Player